Here are some of the books published by Edgar Award-winning author Walter Sorrells.
BOOKS FOR ADULTS
Blind Fear. (Written under the pseudonym Lynn Abercrombie). The Atlanta cold case unit is back. Sergeant MeChelle Deakes begins to investigate an old murder. The next thing she knows, she finds herself kidnapped and blinded. Her partner will have to solve the old murder in record time. Or MeChelle will die.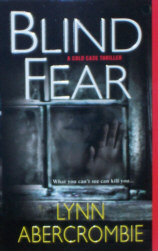 Feet of Clay. (Written under the pseudonym Ruth Birmingham.) Atlanta private investigator Sunny Childs is dragged off by her crazy cousin Lee-Lee to investigate the imprisonment of a murderer -- who may or may not be guilty. Oh, yeah, and he's gonna be fried in less than a week. Better get on the stick, Sunny!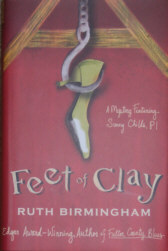 The Body Box. (Written under the pseudonym "Lynn Abercromie") MeChelle Deakes has just joined Atlanta PD's Cold Case Unit. When she investigates a string of child murders, she begins to suspect that the real killer may be someone inside the department. Maybe even her partner...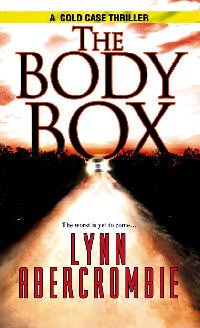 Writing under the pseudonym Ruth Birmingham

Cold Trail. Written under Walter's pseudonym Ruth Birmingham, this is the fifth and final book in the Sunny Childs series. Sunny gets embroiled with a bunch of murderous rich Southern ladies. Out in the woods. Good huntin', ladies!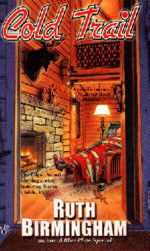 Blue Plate Special. A murder happens in plain view in a restaurant. The killer's identity is obvious. Or is it? Sunny's got to find out before the killer strikes again. (Out of print)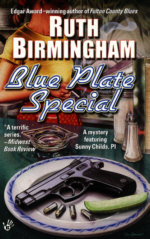 Sweet Georgia. A famous country singer's murder looks like it was committed by her powerful record-producer husband. He hires Sunny to prove his innocence. (Out of print)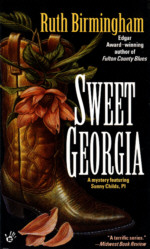 Fulton County Blues (Edgar Award winner, Shamus Award nominee). Sunny investigates the death of her father in Vietnam, opening wounds in her family and in her own life. (Walter considers this to be one of his best books. Sadly it was not supported very well by its publisher and has slipped out of print.)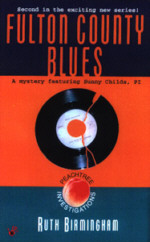 Atlanta Graves (Edgar Award nominee). Sunny is hired to figure out who killed the daughter of an old friend of Sunny's mother.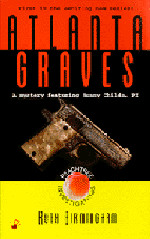 Writing as Walter Sorrells
Proof of Intent. Walter has brought NY TImes bestselling author William J. Coughlin's beloved lawyer Charley Sloan into the 21st Century.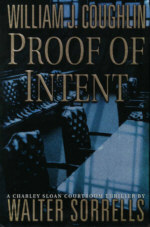 Cry For Justice. Long out of print...and maybe deservedly. Decent cover though!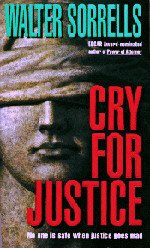 Will to Murder. A simple probate case turns into murder. (Out of print.)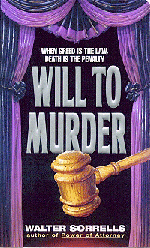 Power of Attorney. Walter's first novel...and still one of his favorites. Disbarred attorney Bobby Vine has just gotten out of prison when his former law partner is found dead on the floor of his house. The cops figure Bobby did it. He's got to move fast or he'll be heading back to the big house. For good. (Nominated for the Edgar Award. Out of print.)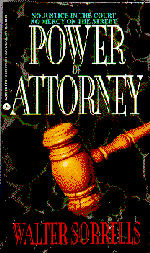 BOOKS FOR YOUNG FOLKS
Erratum. Jessica Sternhagen has found a strange book which contains every detail of her life. Neat huh? Except that on the last page of the book, she gets murdered! It turns out that Jessica has the power to save the universe. But to do so, she'll have to understand how to use this powerful book.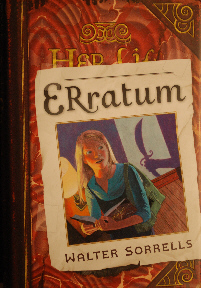 First Shot. David Crandall's mother was murdered two years ago. With few clues, the police were never able to solve the crime. Now, at the beginning of his senior year, David has begun to harbor a suspicion: is his father concealing a terrible secret? -- In a starred review, Booklist calls First Shot "a fast-paced, intriguing read."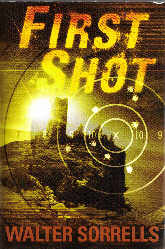 The Silent Room. Oz's mom has married a creepy wrestling coach, who conspires to get him sent off to a school for problem children. Only problem? He's not a problem child at all. But once he reaches the Briarwood School, he'll find out he's got real problems. In the silent room...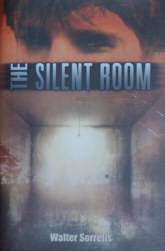 Club Dread. Chass is back -- this time in a new city. She's putting together a band while being chased by the same shadowy figures who threatened her life in Fake ID.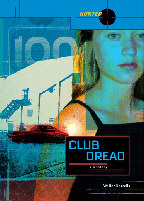 Fake ID. Chass Pureheart doesn't know her real name. When her mom disappears on her sixteenth birthday, Chass has to find out who she really is in order to save her mother. Booklist's starred review says, "Sorrells masterfully maintains suspense throughout.... A terrific read." Booklist also named it one of the Top 10 Mysteries of 2005.